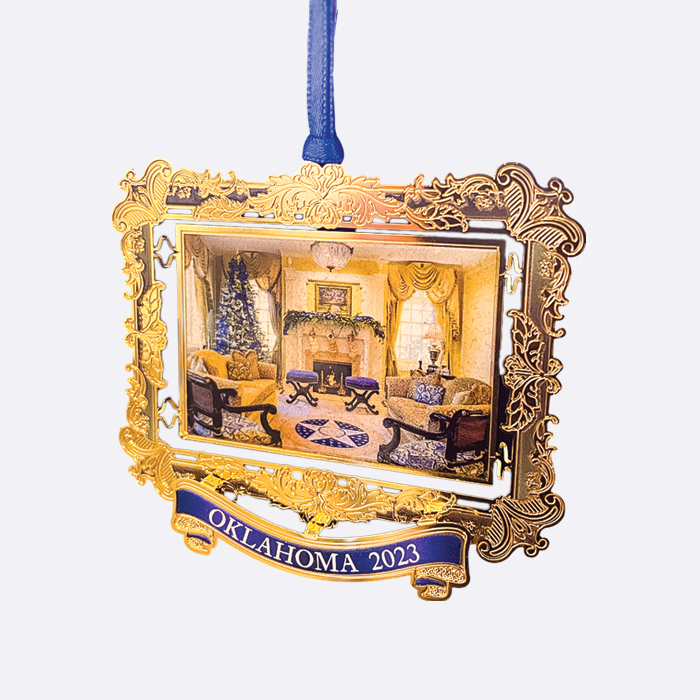 Our Annual Christmas Ornament Fundraiser is Live!
---
It's beginning to look a lot like Christmas around the Mansion and we are so excited to debut the official 2023 Oklahoma Mansion Holiday Ornament!
The Oklahoma Governor's Mansion is much more than a beautiful residence. It is a powerful symbol of Oklahoma's strength, pride and history.
---
Since 1928, the Oklahoma Governor's Mansion has served as a backdrop for our state's rich story…a showcase for our state's most unique treasures…and a beloved home for our governors and their families.
While it may be called the Oklahoma Governor's Mansion, this is a place that belongs to Oklahomans everywhere. A place where we can gather, learn and celebrate the history that is still unfolding today.
As Friends of the Mansion, we're committed to preserving and promoting this historical treasure for generations to come. This is an exciting time for the Mansion, and we invite you to be part of it!
This error message is only visible to WordPress admins
Error: Invalid Feed ID.