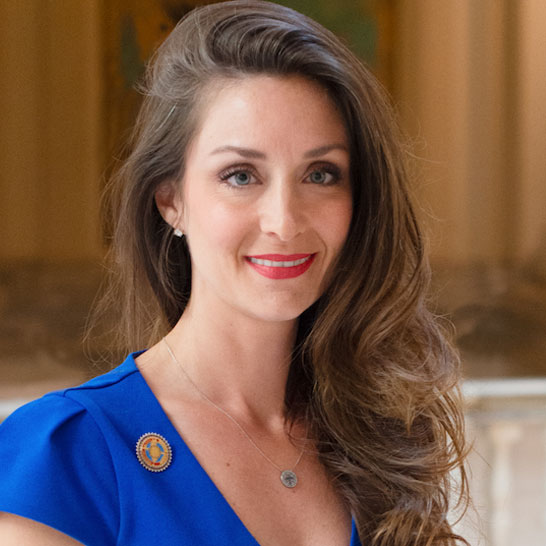 A Message from First Lady Sarah Stitt
---
As Oklahoma's First Family, we are honored to serve as stewards of the Oklahoma Governor's Mansion. This is a place where our state's amazing history has unfolded since 1928—a place where 18 other families like ours have lived, grown, and made lasting memories while in office. In partnership with Friends of the Mansion, I am committed to restoring the Mansion's original structure and historical value for the next generation of Oklahomans. Our hope is that the Mansion will be a place where people of all ages can gather for special events, explore and celebrate Oklahoma history and create new memories and traditions.
Best Wishes,
First Lady Sarah Stitt
Chair, Friends of the Mansion Board of Directors
---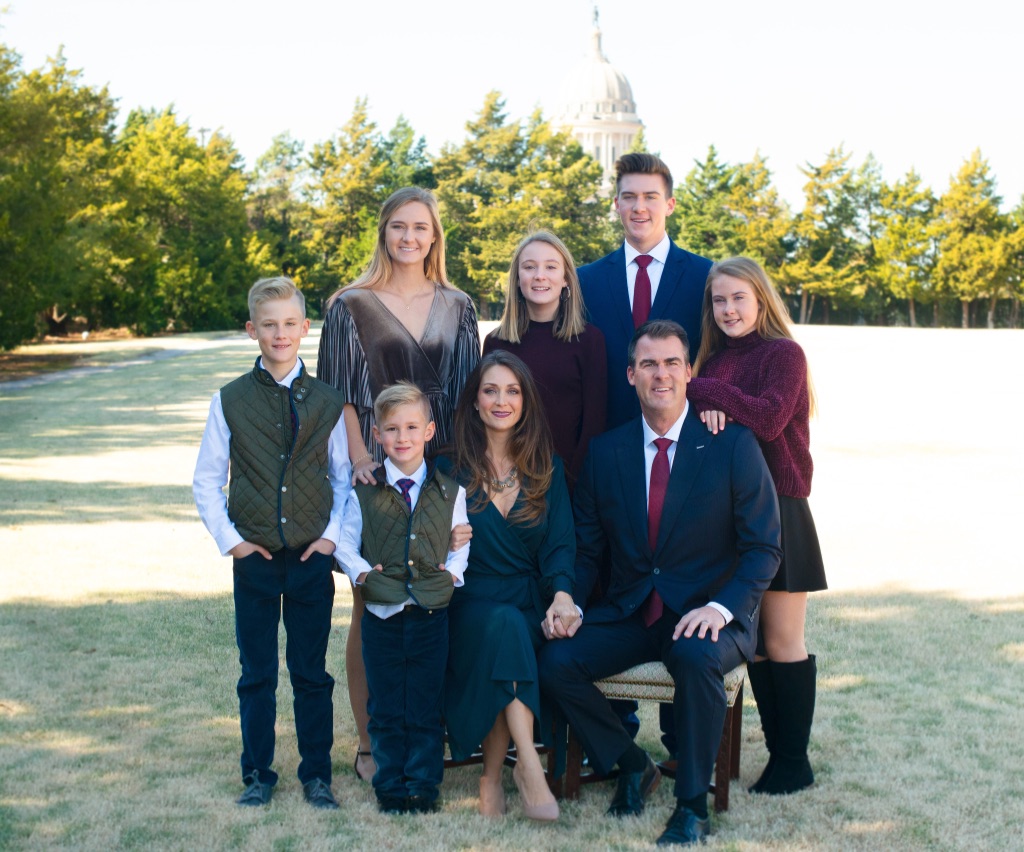 The First Family
---
Kevin Stitt became governor of Oklahoma on January 14, 2019. He and his wife Sarah Stitt have been married for 22 years and are the proud parents of six children: Natalie, Drew, Kate, Piper, Remington and Houston.
Prior to assuming office, Kevin served as President and CEO of Gateway Mortgage Group—a company he founded with just $1,000 and a computer in 2000. Sarah was also instrumental in the success of Gateway Mortgage, spending 20 years building a culture that empowered employees to grow spiritually, relationally and professionally.
As First Lady, Sarah is a passionate advocate for Oklahomans suffering from mental health issues and adverse childhood experiences (ACES). She spearheads initiatives across the state to build awareness about ACES. Sarah also serves as chair of the Friends of the Mansion Board of Directors and is currently overseeing the renovation of the Mansion.